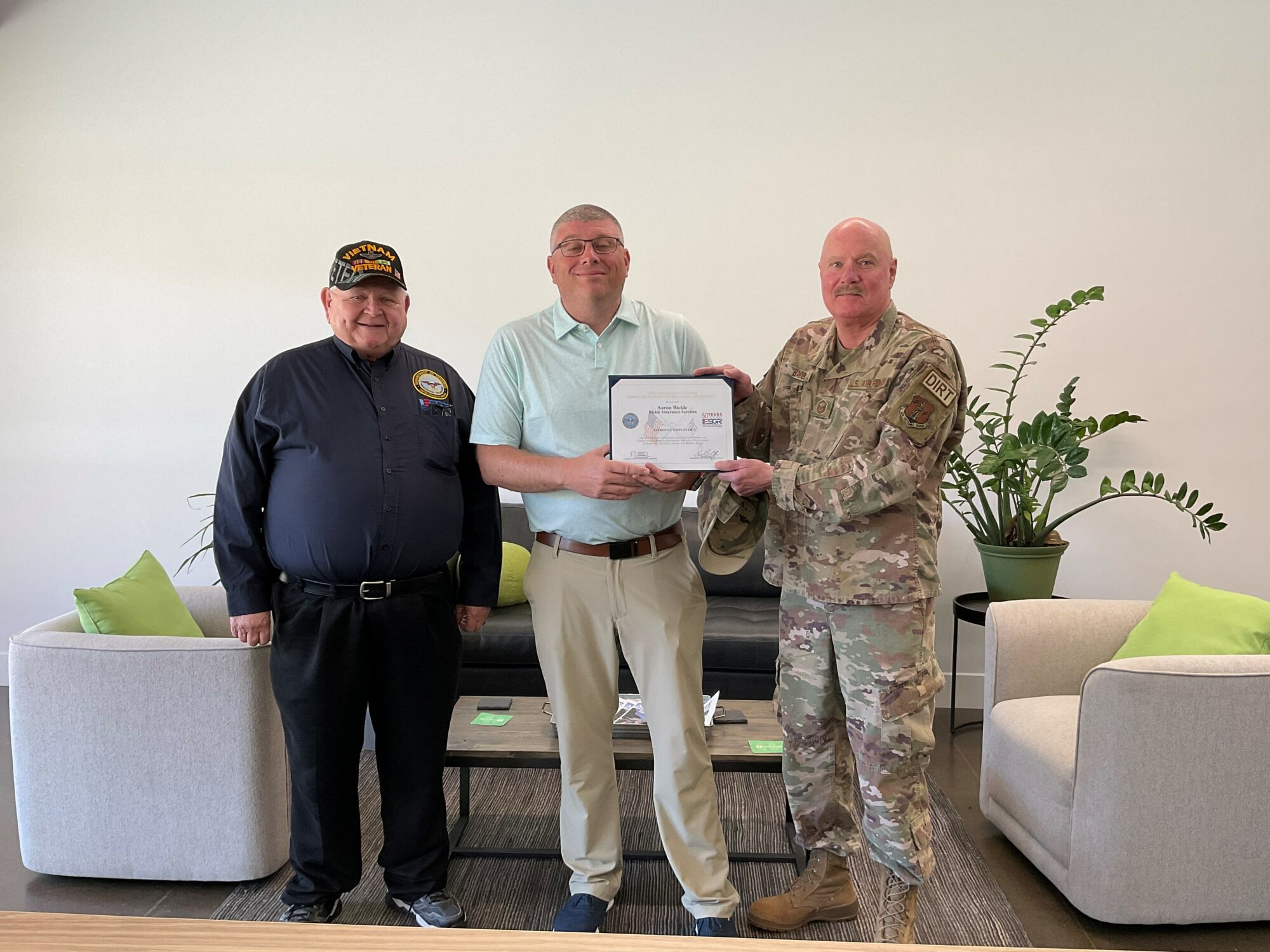 Bickle Insurance celebrated a moment of exceptional pride as their President and CEO, Aaron Bickle, was honored with the prestigious Patriot Award from Ohio Employer Support of the Guard and Reserve (ESGR). This recognition acknowledges Aaron's unwavering dedication to supporting employees who serve in the Guard and Reserves, highlighting his leadership and commitment to their well-being and professional growth.
The Patriot Award symbolizes gratitude for employers who go above and beyond to create a supportive environment for military-affiliated employees. Aaron's commitment to his team's needs sets him apart as an exceptional leader, fostering a workplace culture prioritizing honor, service, and dedication. This recognition reflects Bickle Insurance's values and serves as an inspiring example for other employers to support their military-affiliated employees.
The award ceremony also allowed Bickle Insurance to express gratitude to Wade Bacon, a dedicated 121st Air Refueling Wing member, for his service and nominations. The presence of Don Turk, Ohio's Military Outreach Coordinator, highlighted the collaborative effort between government organizations and private employers in creating a supportive environment for Guard and Reserve members. The Patriot Award presented to Aaron Bickle signifies the exceptional support provided by Bickle Insurance. It sets a high standard for inclusive workplaces that value and celebrate the contributions of military-affiliated employees.