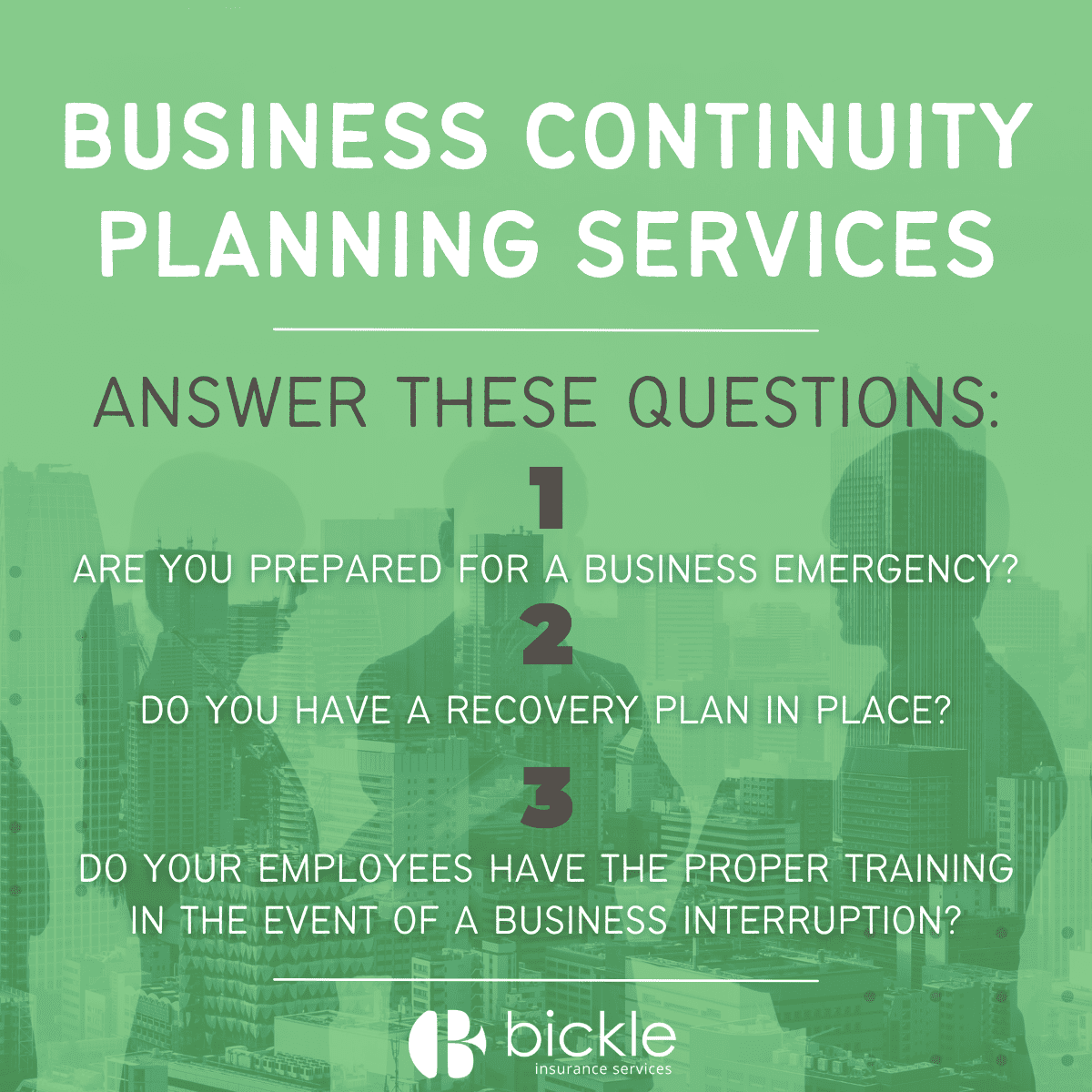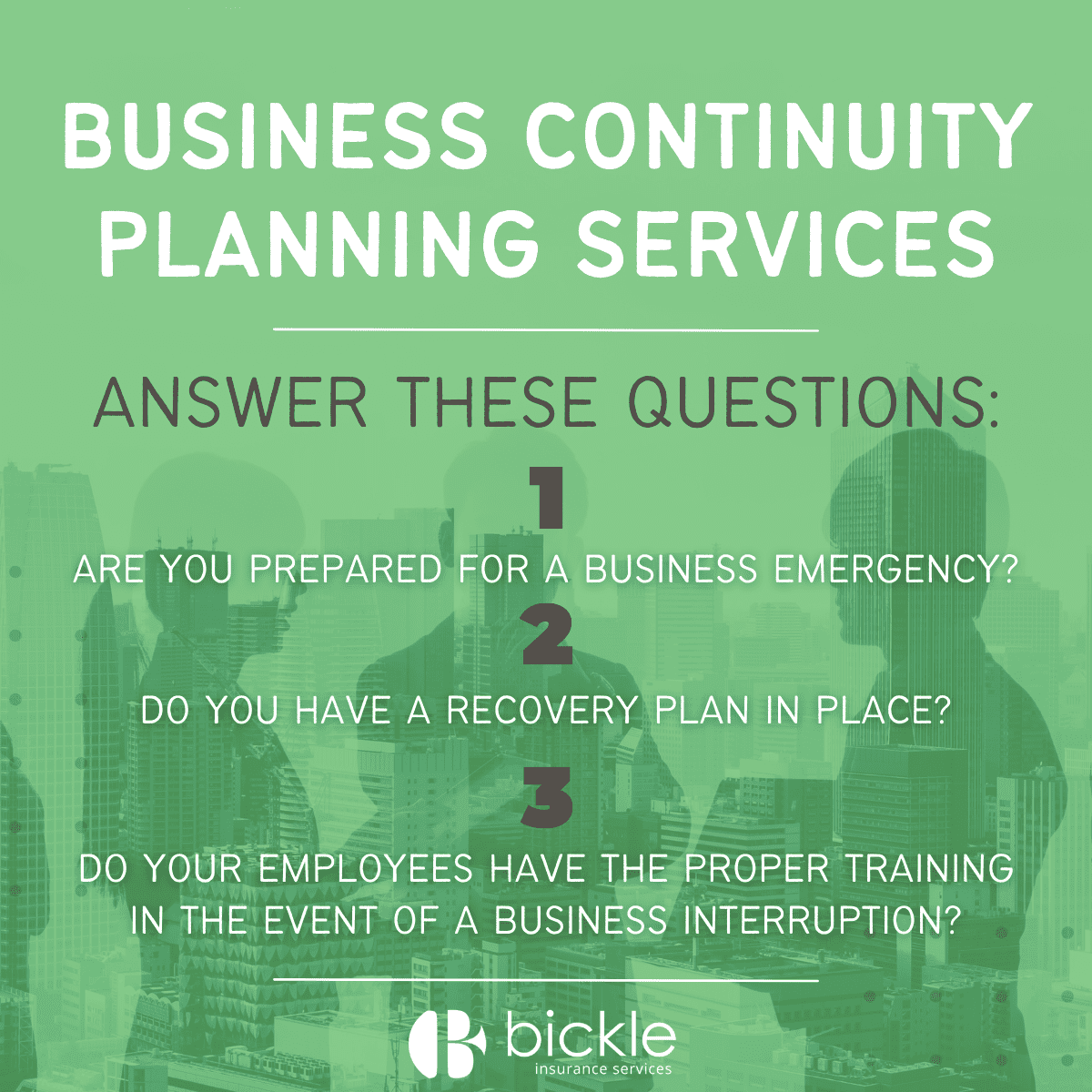 Despite growing evidence that preparation is key to surviving a business emergency, more than 60% of businesses do not have a formal emergency response plan.
A business continuity plan, if implemented and maintained, can be the difference between successfully recovering from a business interruption and going out of business.
There are 3 questions to ask yourself about your business. Let's go over each question and why it's so important:
ARE YOU PREPARED FOR A BUSINESS EMERGENCY?
Our library of business continuity articles, guides, and plans will help you create a policy to prepare for various emergencies. Then, in the event that an emergency does occur, you'll be ready to reduce your losses and ensure your business's long-term success.
DO YOU HAVE A RECOVERY PLAN IN PLACE?
A business emergency can be crippling for any organization, and most businesses don't have a formal emergency response plan in place to safeguard their futures. The team at Bickle Insurance Services can guide you through the whole recovery process to help you minimize the loss of revenue and customers, maintain your public image, and clarify the critical decisions to be made during a time of crisis.
DO YOUR EMPLOYEES HAVE THE PROPER TRAINING IN THE EVENT OF A BUSINESS INTERRUPTION?
During a crisis, your employees should know how to protect your business and customers, who to contact and how to keep themselves safe. Our employee-facing resources will help your employees know the exact steps to take during an emergency.
Don't wait until your business experiences a significant loss to consider this vital commercial insurance protection.
Contact us today to make sure your business is prepared for anything!
Text: 740-593-7311
Email: service@bickleinsurance.com
or send us a message through our site right here! —> www.bickleinsurance.com/contact/